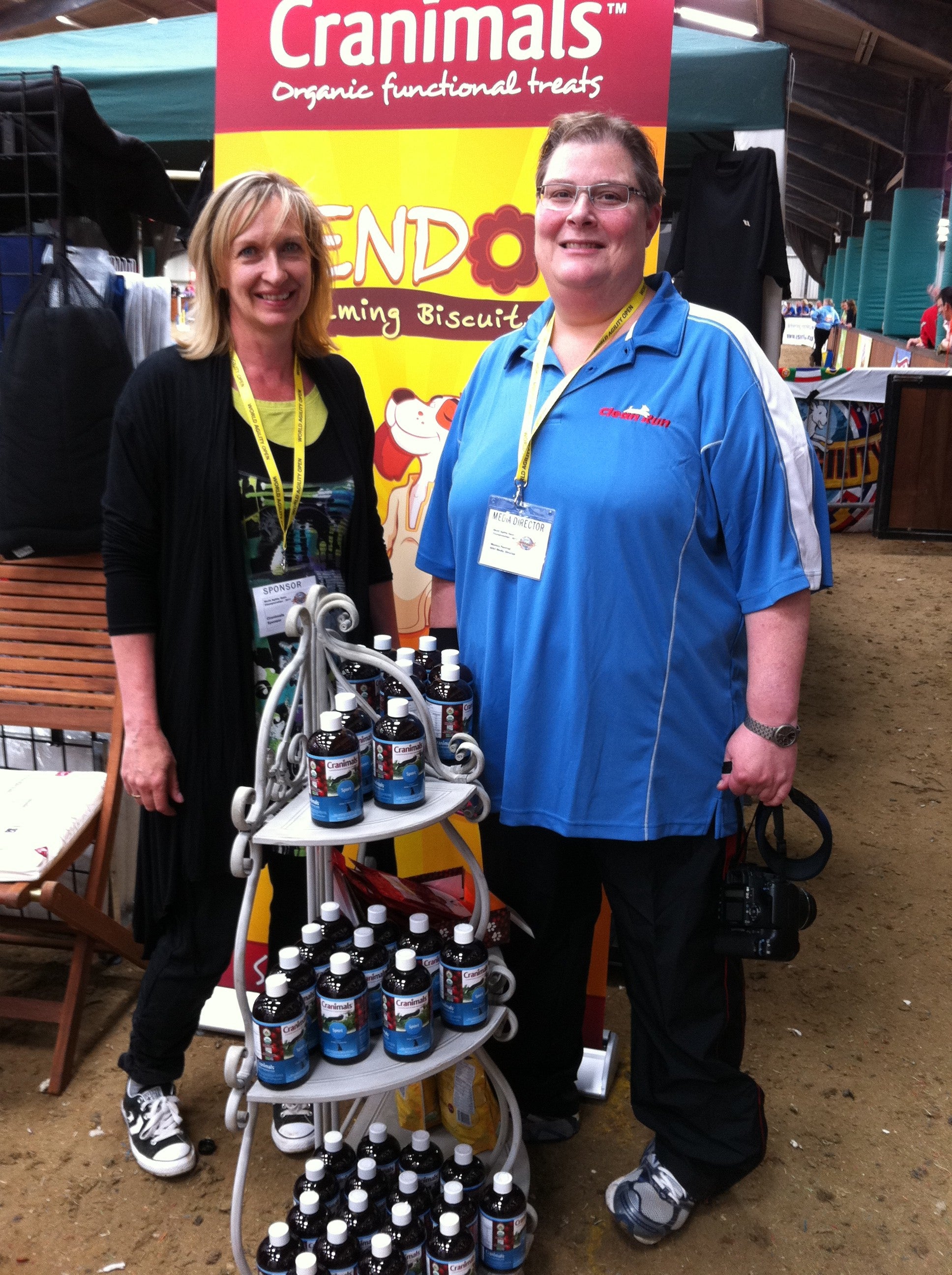 World Agility Open UK - Cranimals Launch In Europe!
Cranimals was thrilled to launch in Europe at the WAO Championships held in the United Kingdom this weekend (13-15 May). It was a fantastic competition and as the only Canadian vendor Cranimals gives both the organizing committee and the competitors a hearty two 'paws' up! In all, 18 countries (as well as several 'Wild Cards') were represented at the World Agility Open - attracting a varied audience that presented some traders and competitors with travel, logistical and quarantine challenges to say the least! We were treated to some of the most fantastic clean runs by the canine competitors and their talented handlers, a sampling of which can be viewed below. [youtube=http://www.youtube.com/watch?v=OMqrHlwdiW4&w=560&h=349] As a sponsor of the show, our Cranimal correspondent Madeleine (Director of Operations for Europe) was generously catered to by show organizers to help set up. A special Cranimals thanks goes out to Mark, Michelle, Stephen and Monica of Clean Run. 
 Madeleine of Cranimals (left) with Monica Percival of Clean Run
Madeleine cheerfully welcomed everyone to both the show dinner as well as the Cranimals booth that was on display (above) at the competition itself. At the dinner, Madeleine perched atop the bar counter due to microphone issues (trust a Cranimal to innovate) and proudly debuted our 'Cran-tastic' products to about 300 guests present (handlers, trainers, judges and crew members). 
 Stephen helping us set up the sponsors dinner
At the dinner we were also thrilled to finally meet up with the owner of Diva, our SPORT supplement cover star, Mr. Barrie James of the Welsh team!
Having a 'berry' good time with Mr. Barrie James!
At the competition, the parade of nations participating varied from smaller one-man teams (South Africa) to larger groups present from England, USA, Canada, Scotland, Ireland and Australia. However, the Cranimals trophy for "Best Team Spirit" would have to be awarded to the Welsh team lead by Barrie James. They cheered, flagged, bellowed and sang insatiable encouragement to fellow team members and had their friendly demeanour on display for all!
 The English team marches through the opening ceremony
We were most delighted to meet many furry customers - Micka, Molly, Riot, Sizzle, Tiata and Maizy to name a few - and it was a privilege to meet some of the agility gurus including the celebrated Linda Mecklenburg, author of "Developing Handling Skills". Linda and her champion canine Wonder came along to the Cranimals stand - the latter snacking on some cranberries while Linda was kind enough to share some of her knowledge, ideas and past experience with the show.
 Linda & Wonder stop by the Cranimals booth
By Sunday, the last day of competition, we had had many interesting discussions, noted queries from dog handlers and vets and amusing anecdotes from owners - our favourite by far being 'Will these work on my husband?'! We had a great time with all and ended the show with a Cranimals contest that awarded José Manual Davila from the Venezuelan team with a Cranimals gift hamper to take home. 
 Congratulations to our new Fanimal José of Team Venezuela!
To everyone we met and traded with at WAO, let's keep in touch! Here's to a clean run for the rest of 2011 and see you next time in Belgium for WAO 2012! A special thanks to our crew Ingrid & Celeste! -Madeleine ([email protected])
Blog Archive
February 2023
June 2020
September 2019
July 2017
Recent Post